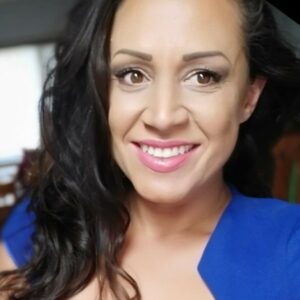 Melissa is currently completing a Master of Professional Psychology at the University of the Sunshine Coast (USC) and is registered with APHRA as a Provisional Psychologist. Prior to this, she completed a Bachelor and Honours degree of Social Science, majoring in Psychology from USC.  Additionally, Melissa has also obtained a dual Bachelor degree in Criminology and Justice from USC.  Melissa is currently working as a Sessional Academic Tutor within the School of Law & Society and as a Research Assistant within the Sexual Violence Research and Prevention Unit at USC.
Through her Honours degree, Melissa gained experience working with women between 18-60 years who presented with complex psychosocial factors, including a history of trauma (PTSD), domestic violence and homelessness.  Melissa's vast academic history has also provided her the opportunity to work with individuals involved in the justice system.
At Sure Psychology, Melissa currently provides treatment services to clients referred via the Primary Health Network Stepped Care Program, which is aimed at early intervention for people who are experiencing life stress, or are at risk of or experiencing mild to moderate mentally ill health.  The Stepped Care Program allows people living in the community access to quality psychological treatment services, which they would normally not be able to engage with, due to being financial disadvantaged or other complex psychosocial factors.  Melissa enjoys working with clients presenting with various mood disorders, including anxiety and depression.
Registration & Memberships
Qualifications
Currently completing Master of Professional Psychology, University of the Sunshine Coast
Bachelor of Social Sciences (Honours), University of the Sunshine Coast
Bachelor of Social Science (Psychology), University of the Sunshine Coast
Bachelor of Criminology & Justice, University of the Sunshine Coast
Working with Child Sexual Assault 2020 Bravehearts Practitioner Workshop
Contact Details
Clinic Days: Monday-Wednesday
Email: melissa@surepsychology.com.au