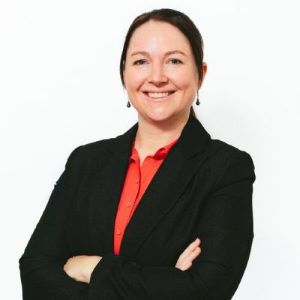 Simone has worked for over 17 years as a Clinical Psychologist and Clinical Neuropsychologist in both government and private sectors and has experience in assessing, diagnosing and treating clients with a range of psychological and neurological conditions. She specialises in conducting independent psychological and neuropsychological fitness for duty assessments. Simone's practice also focuses on conducting independent psychological assessments and workplace factual investigations within the workers' compensation jurisdiction. Additionally, Simone's repertoire includes the provision of workplace training and clinical supervision.
Simone has travelled extensively throughout Australia as a fly-in-fly-out consultant psychologist and has a passion for rural and remote psychology; as she has firsthand knowledge of the sparsity of services available for these populations given her rural background. Simone possesses excellent organisational, communication, interpersonal and client relationship skills; which when coupled with her easy going and approachable demeanor, allows her to quickly and effectively develop rapport with clients ranging from team member to CEO level.
Simone has several years of experience working in Executive Leadership and Director roles. Simone sat on the board of the Australian Psychological Society (APS) College of Clinical Neuropsychologists, Brisbane Branch as Secretary in 2009-2010. Additionally, Simone has filled various executive leadership positions within the health industry in the private sector, including Managing Partner, Divisional Manager, Director and Company Secretary.
Registrations & Memberships
Qualifications
Publications