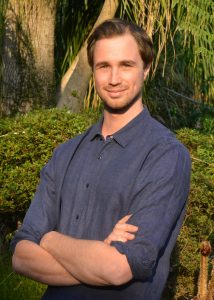 Rory is a Registered Psychologist and a member of the Australian Psychological Society. He has international experience having studied, researched and worked clinically in Australia, Canada and the Netherlands.  His academic qualifications were obtained from multiple universities, which has given him unique perspectives into the field of psychology, obtaining a Bachelor of Psychological Science from the University of Queensland, a Master in Professional Psychology from the University of Southern Queensland and a Master in Neuropsychology from the Maastricht University.
His predominant areas of research have been in traumatic brain injury and understanding the relationship between sleep and genetics on mood. Clinically, Rory has worked extensively in occupational rehabilitation, where he has assisted clients in identifying their individual strengths and weaknesses, allowing them to effectively achieve their vocational goals.
Currently, within his role as an Associate at Sure Psychology, Rory specialises in providing neuropsychological assessment  services for adults with intellectual impairments, learning disorders and those suffering from various types of acquired brain injury subsequent to trauma, stroke, substance abuse and neurodegenerative disorders such as dementia.
Rory provides the following assessment services:
Neuropsychological
Learning Disorders
Intellectual Impairment
To contact Rory directly, phone 0484 512 779 or email rory@surepsychology.com.au.