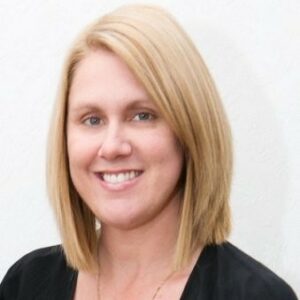 Nicole is a Clinical Psychologist, Clinical Neuropsychologist Registrar, a fellow of the College of Clinical Psychologists and has worked for over two decades as a Psychologist.
Nicole has extensive experience in the assessment and treatment of complex mental health disorders in children and adolescents including mood disorders, anxiety disorders, eating disorders, schizophrenia and other psychotic disorders, adjustment disorders, attention deficit hyperactivity disorder, Asperger's Disorder, personality disorders, substance abuse, physical health issues and intellectual impairment.  
Nicole is proficient in conducting assessments with clients using a range of assessment techniques, including risk assessment, mental status examination, DSM-5 multi-axial diagnosis, and functional capacity and case formulation.  Nicole has also provided specialist clinical assessments for the purposes of Court for families and children, expert witness.  In relation to her clinical treatment modalities, Nicole incorporates principles from Cognitive Behavioural Therapy (CBT), Dialectical Behavioural Therapy (DBT) and dyadic developmental psychotherapy that is client centred.
Nicole has been a National Facilitator for the Black Dog Institute providing evidence based clinical programs to Psychologists, School Psychologists, Teachers, Guidance Officers, GPs (e.g., managing risk/suicide behaviour, safety planning, CBT, ACT, DBT) and workplace programs to workplaces and executive briefings (e.g., managing wellbeing in the workplace, understanding mental health resilience in the workplace, problem solving) and has also supervised GPs in the application of CBT.
In relation to her organisational psychology repertoire, Nicole has experience performing workplace assessments, including suitability for role post-application, fitness for work, suitable duties plans, factual workplace investigations, mediations, organisational reviews and coaching for senior and middle management.
Currently, within her role as a Senior Associate at Sure Psychology, Nicole specialises in providing neuropsychological assessment and treatment services for clients with intellectual impairments, learning disorders and those suffering from various types of acquired brain injury subsequent to trauma, stroke, substance abuse and neurodegenerative disorders such as dementia.
Nicole provides the following assessment and treatment services:
Neuropsychological
Learning Disorders
Intellectual Impairment
Mood Disorders
Cognitive Rehabilitation
Adjustment to Injury Counselling
Registration & Memberships
Qualifications
Post Graduate Diploma in Psychological Practice (Neuropsychology), The University of Queensland
Master of Clinical Psychology, Griffith University
Bachelor of Social Sciences (Psychology) (Honours), Bond University
Bachelor of Sciences (Psychology), University of Southern Queensland
Bachelor of Nursing, Queensland University of Technology