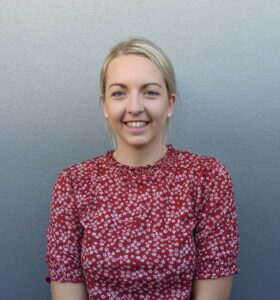 Krystelle is experienced in working closely with clients from vulnerable populations, including clients with disabilities, comorbid mental and chronic physical health conditions, and aged care populations. While working as a disability and mental health support worker, Krystelle has experience with directly supporting these individuals with implementing positive behaviour support plans, providing care and supervision, and working with other health professionals to maximise the individuals physical and mental well-being. Krystelle has also worked at Life Without Barriers, where her role included intake of aged care, disability, and mental health clients and assessing their current needs, as well as managing the program to ensure that each client receive the services and support they need to live independently.
Krystelle practiced at the Sunshine Coast Mind and Neuroscience – Thompson Institute (University of the Sunshine Coast) Psychology Clinic in Birtinya last year, delivering individual psychotherapy services and cognitive and learning assessments to children, adolescents, and adults. Krystelle is experienced in working with clients presenting with conditions including anxiety, depression, conduct disorders, autism spectrum disorder, and attachment disorders.
Krystelle has also provided outreach therapeutic support to children and families at Mountain Creek State School, whilst working alongside guidance officers, school chaplains, and teachers.
Krystelle is currently completing her Master in Psychology (Clinical) where she continues to refine her assessment, diagnosis, and treatment skills. Krystelle is also undertaking applied research into the impact of challenging behaviour in people with Chromosome 18 conditions on family functioning and adherence to treatments.
Krystelle has a sincere, warm, and empathetic therapeutic style, and she brings a person-centred approach to her clinical work. Krystelle is trained in delivering Cognitive Behavioural Therapy (CBT) and Metacognitive Therapy (MCT) to clients.  Krystelle warmly welcomes new clients.
To contact Krystelle, please phone 0488 550 952 or email krystelle@surepsychology.com.au