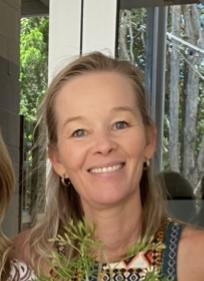 Dr Karina Rune joined the University of the Sunshine Coast (USC) as a full-time Lecturer in Psychology in 2018. Previously, Karina had worked at USC as a sessional tutor/lecturer and research assistant while completing her PhD. Prior to this, she completed both her Bachelor and Honours degree in Psychology at USC. Since 2019, Karina has been the Course Coordinator for the two major Introduction to Psychology A & B Courses at USC.
Karina's research focus is cognitive psychology and in particular, the role that biased attention plays in eating disorders and chronic pain. Karina has conducted research looking at chronic pain in Defence members and military veterans. She has also conducted research into road safety and situational awareness in ambulance drivers. Currently, Karina has research projects with the Butterfly Foundation and BTC Australia looking at adjunct treatments for individuals with eating disorders, including brain stimulation and group therapy.
Karina is currently completing a Master of Clinical Psychology and is registered with APHRA as a Provisional Psychologist. Karina also has a Master degree in Arabic and Middle Eastern Studies from the University of Edinburgh and spent several years living in, and travelling through, the Middle East before settling in Australia in 2003.
Karina has practiced at the Sunshine Coast Mind and Neuroscience – Thompson Institute (University of the Sunshine Coast) Psychology Clinic in Birtinya delivering individual psychotherapy services and cognitive and learning assessments to children, adolescents, and adults. She is experienced in working with clients presenting with conditions including anxiety, depression, conduct disorders, autism spectrum disorder, and attachment disorders. Karina enjoys working working with clients from culturally diverse and vulnerable populations, including clients with complex trauma history. Karina is also part of the Healthy Brain Ageing research trial, which looks at psycho-social risk factors for developing dementia, and how to modify lifestyle factors to promote health brain ageing. Clinically, Karina uses a Cognitive Behavioural Therapy framework when working with clients, whilst drawing on Buddhist principles such as mindfulness, values, and yogic breathing.
Karina currently provides treatment services to clients referred via the Primary Health Network Stepped Care Program, which is aimed at early intervention for people who are experiencing life stress, or are at risk of or experiencing mild to moderate mentally ill health. The Stepped Care Program allows people living in the community access to quality psychological treatment services, which they would normally not be able to engage with, due to being financial disadvantaged or other complex psychosocial factors.
Registration & Memberships
Qualifications
Doctor of Psychology in the Field of Psychology, University of the Sunshine Coast
Bachelor of Social Sciences (Psychology) (Honours), University of the Sunshine Coast
Bachelor of Social Sciences (Psychology), University of the Sunshine Coast
Master of Art (Arabic and Middle Eastern History), University of Edinburgh
Qualified Yoga Teacher, Radiant Light Yoga
Certificate 4 in Fitness, Fitnation
Deep dive certificate, PADI
Contact Details