Dr Simone Shaw
Owner & Director, Sure Psychology
Clinical Psychologist & Clinical Neuropsychologist
Mob:  0408 740 049
Email:  simone@surepsychology.com.au
Clinic Days: Dr Shaw is currently on maternity leave, however one of the Sure Psychology Associates will be able to assist you with your enquiry.
Sure Psychology Associates:
Amy Shultz
Associate, Sure Psychology
Clinical Psychology Registrar
Mob:  0411 306 780
Email:  admin@surepsychology.com.au
Clinic Days: Thursday
Rory Fischer
Associate, Sure Psychology
Clinical Neuropsychology Registrar
Clinic Days: Monday & Tuesday
Clinic Contact Details
Ph.  07 5326 1276 (this is an answering machine service only)
Fax.  The clinic does not have a facsimile machine.
Postal Address:  PO Box 110, YANDINA QLD 4561
Address:  Shop 1, 9 Pittards Rd, BUDERIM
Please send referrals via email or our postal address.
Sure Psychology consulting rooms are located at the Naturally INTO Health clinic.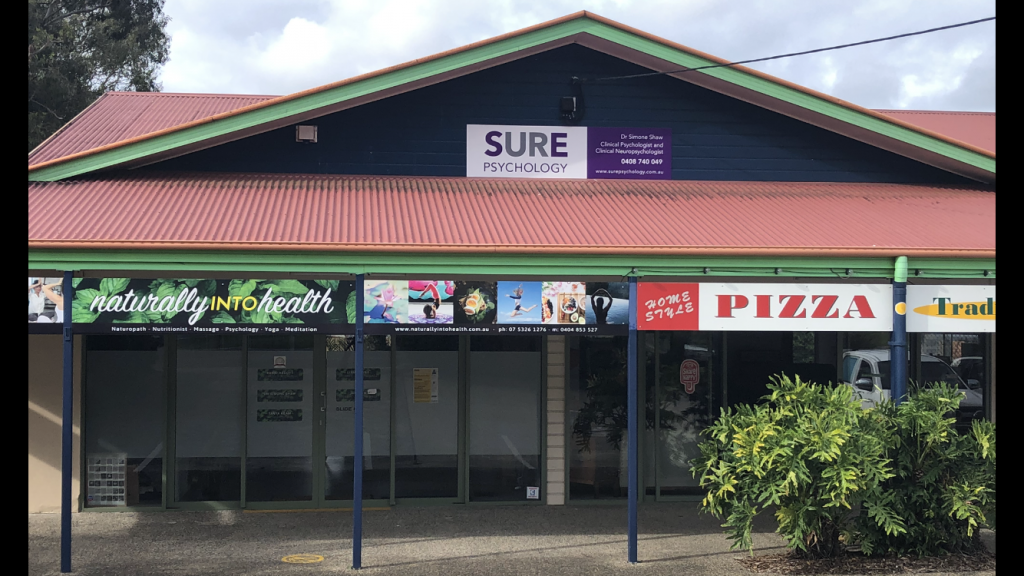 Contact Sure Psychology: