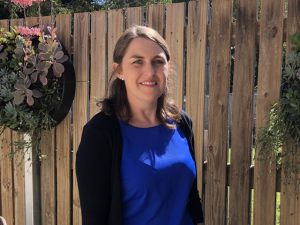 Throughout Amy's training as a Provisional Psychologist, she has worked across both government and private practice settings and has experience in assessing, diagnosing and treating clients across the lifespan.  During Amy's tenure at the Child Development Service (CDS) at the Caloundra Hospital, she worked within a multidisciplinary team where she assessed, diagnosed and provided recommendations to parents and schools, to assist in the support and management of children presenting with a variety of neurodevelopmental and psychological conditions including Attention Deficit Hyperactivity Disorder (ADHD), Autism Spectrum Disorder (ASD), Fetal Alcohol Spectrum Disorder (FASD), Anxiety and other mood disorders.
Amy's experience at the Thompson Institute at the University of the Sunshine Coast (USC) Psychology Clinic in Birtinya, included the provision of individual psychotherapy services and cognitive and learning assessments to children, adolescents and adults presenting with conditions including Panic Disorder, Anxiety, Depression, Substance Use Disorders, ADHD and ASD.
Amy has a special interest in working with adults who are experiencing symptoms of depression and anxiety. Amy is trained in delivering Cognitive Behavioural Therapy (CBT), in addition to providing Acceptance and Commitment Therapy (ACT) and Dialectical Behaviour Therapy (DBT) techniques to clients.
Amy is an engaging therapist; whose warm, understanding and non-judgemental approach allows her to establish a strong therapeutic relationship with her clients. Within the therapeutic environment, Amy also draws on her years of experience working in the fields of event and venue management, and musician booking management and tutoring, by understanding and adapting learning experiences to match the needs of each individual. Amy's clinic days are Thursdays and she warmly welcomes new clients.
To contact Amy, please phone 0411 306 780 or email admin@surepsychology.com.au